This skirt showed up in my "Friend Swap" bag and I was very excited. I had seen photos of Kaitlyn wearing this skirt on Facebook, but was too scared to ask to borrow it. Kaitlyn looks amazing in it! LOVE that she paired it with not only the stripe top, but also mixing the neutrals navy and black together!
So this my friends, is my first time wearing a bandage skirt. Why did I not try these sooner?! I feel like I want to own one in ever color. Seriously! I loved how the pink and blue looked together so much when Kaitlyn wore it, that I ended up pairing it with 2 different blue hues.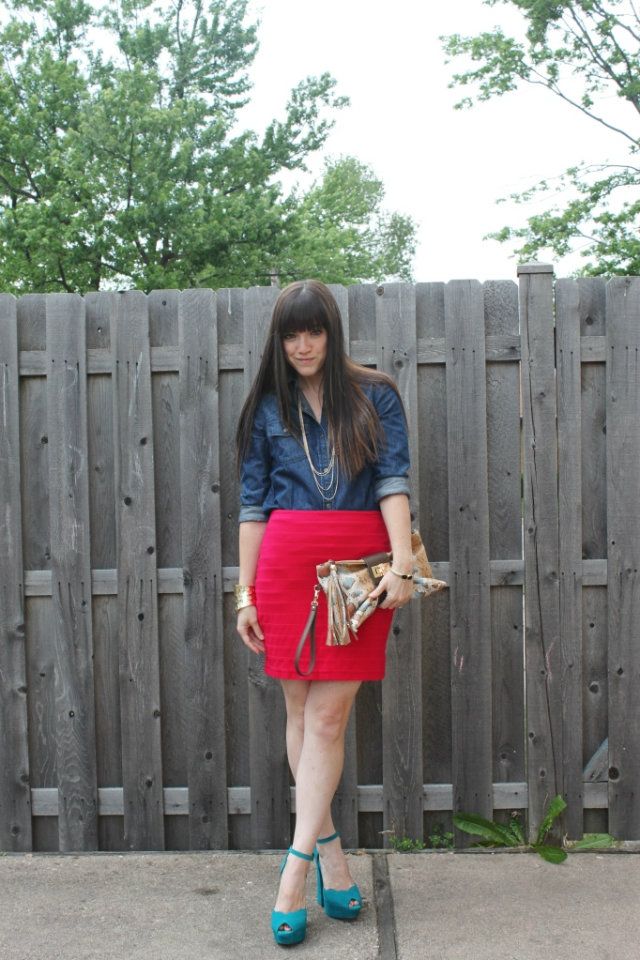 Any bandage skirt lovers out there? I think I may be in the market for a bandage dress after this. Any suggestions? I know Herve Leger does an amazing one, but I was thinking of less of a splurge and more as a great deal. Know a place, do tell!
#Lisa