When I saw this pin on Pinterest I decided this style must be not only recreated, but shared with all of you ASAP!
It is just such a cute style and takes 5-10 minutes to complete (depending on how quick you are). I feel like this look can be worn in everyday life, to work, out with friends, or even to an event! It really is a super easy style that can look very chic depending on how you finish it.
I give you the three pony tuck: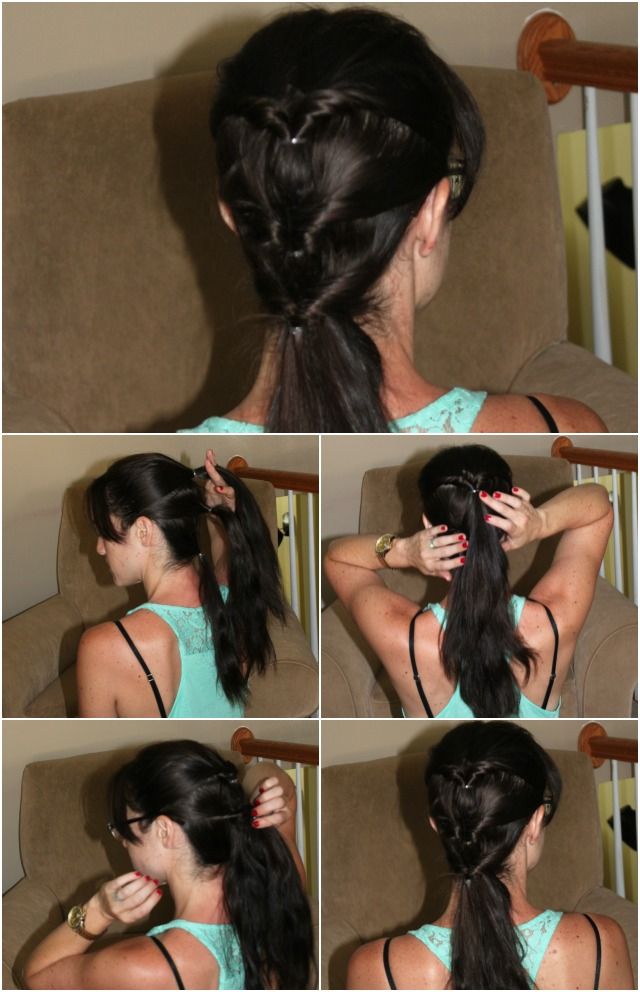 -3 elastic ties in your hair color (I used clear so you could see how to do the style more easily)
1) Section your hair into three sections and using the elastics make three equal pony tails down the center of your head.
2) Part your hair above the 1st elastic and flip the pony though it. Repeat with the second section but this time pull the first pony ends through the center too.
3) Repeat the last step on the third pony (flip it through itself) and pull all hair through that center too. That's it!
I think this style would be super cute if you curled your ends when you were done, maybe add a braid at the bottom, or even twist the ends into a low bun (center or side). The options really are endless!
What do you think of the three pony tuck? Is this a style you would wear?